The Bates-Morse Mountain Conservation Area is located off Route 216 in Phippsburg. A parking lot is available but no restroom facilities are provided.
Managed by Bates College, it includes a spectacular view of the winding Sprague River exiting the Sprague River Salt Marsh and entering the Atlantic Ocean.
According to Andrea Brann,
In 1793, Daniel Morse bought Morse's Mountain then called Mount Ararat. The Morse family owned the property until recent years when it was acquired by the St. Johns.
For years Morse's Mountain was famous for the cranberry meadow in back of the beach. There was a thriving business and the berries were sent to Bath, Brunswick and Portland by a sloop run by George Pye. Eventually the sea reclaimed the land ending the business.
Hiking along a well kept private road provides access to the Mountain (actually a large hill) and to Sewall Beach. The Mountain has a peak elevation above sea level of 177 feet. A private residence with a wind turbine sits near the top.
The Phippsburg Land Trust's Bill Jayne Trail is available from the access road. The trust has several other hiking opportunities in the area.
A two-mile hike from the parking lot rewards the hiker, at other than high tide, with the long sandy Sewall Beach and a view of Seguin Island and its lighthouse. There are no restrooms, water, or trash facilities at the beach. The going is relatively easy with no steep climbing.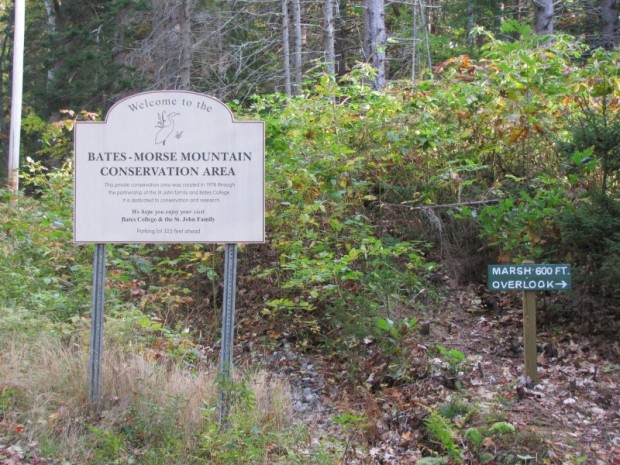 Additional resources
Bates – Morse Mountain Conservation Area at http://www.bates.edu/x165543.xml
Brand, Andrea. Phippsburg.info. http://www.andreabrand.com/phippsburg/history.htm