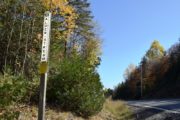 Also known as T2 R5 WBKP, this township is predominantly Penobscot Indian Territory, distributed as the result of the 1980 Maine Indian Claims Settlement. The North Branch of the Dead River flows through its northeast corner, beginning at Sarampus Falls.
The turbines of the Kibby Mountain Wind Project are visible, from the falls, in the adjoining Kibby Township.
The Benedict Arnold Expedition of 1775 was forced to carry their heavy bateaux upstream at the falls. A rest area on Route 27, the only paved road in the township, features the River, the falls, and the Arnold Expedition.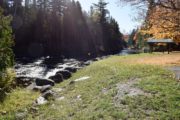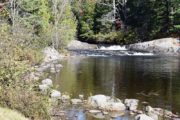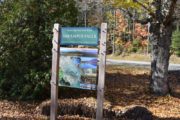 ---