Ripogenus (Abenaki for "gravel) is the name given for the dam and the lake created by it.  Ripogenus Lake is essentially a human-made extension of Chesuncook Lake.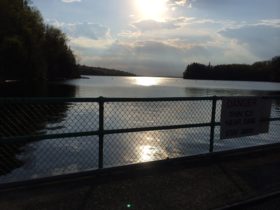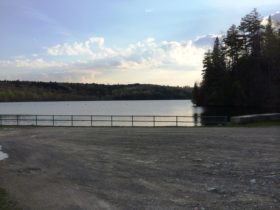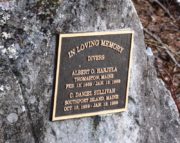 The dam [N45° 52′ 47.64″  W69° 10′ 32.56″], completed in 1920, provides water power for McKay power station through an underground tunnel.
In 1989 two divers lost their lives while working on the dam's flood gates. The power suction of flowing water trapped them underwater and they died of hypothermia.
A memorial plaque sits at the south end of the dam.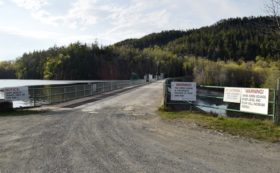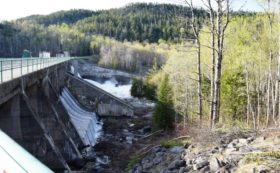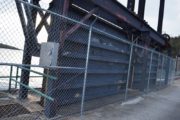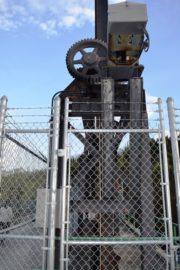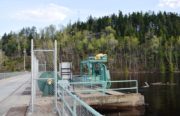 The incredible power of the dam was on display in May 2017 when the gates were open to release water from snow melt and recent rains.
---
Additional resources
Ripogenus Lake photos courtesy of Rebecca A. Williams
United Press International (UPI). "Divers die while repairing dam." January 12, 1989. http://www.upi.com/Archives/1989/01/12/Divers-die-while-repairing-dam/8719600584400/ (accessed May 23, 2017)
McCauley, Brian. The Names of Maine. Wellesley, Massachusetts. Acadia Press. 2004.