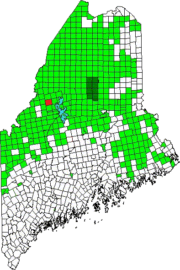 Soldiertown is one of two unorganized townships by the same name. This one is in Somerset County and is also known as T2 R3 NBKP. The other Soldiertown, known as T2 R7 WELS, is in Penobscot County.
The Northern Road, which runs north from Rockwood Strip to Pittston Farm, hugs the eastern side of the township. The only other improved road is a short section of Demo Road in the southeast corner.
Johnson Brook Road, unimproved, begins just below Soldiertown and pokes north to a maze of even less developed logging roads.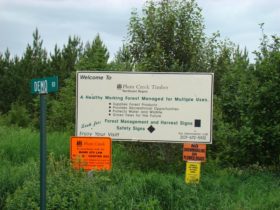 The two-mile Canada Falls Lake shore is the only significant water body in the township. At 2,600 plus acres, the Lake extends west into Passamaquoddy Indian Territory.  Tiny 50-acre Center Pond sits in the center of the township.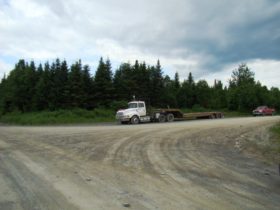 Beginning in October of 1999 a series of moose "murders" unfolded in Soldiertown. Killed by .22 caliber magnum and long rifle bullets, the animals were not taken for their meat. They were left where they died. The event was front page news, attracting a television news crew to the remote site. A $10,000 reward,the largest in Maine's wildlife crime history is still unclaimed. After a long investigation, the crime has gone unsolved. Author Paul Doiron crafted the event as the centerpiece of his novel Massacre Pond.
Additional resources
Scruggs, Roberta. "Soldiertown moose killings: How could they just ride and kill?" 2005. http://georgesmithmaine.com/sites/default/files/Soldiertown%20moose%20killings%20complete%20(1).pdf (accessed January 23, 2017)