Animals: Ducks, Birds, Mammals, Endangered Species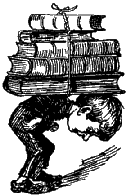 General Questions
What are the official Maine State symbols, such as the state motto, bird, flower, etc?
Population
How many people live in Maine?
How many people per square mile?
Which are the most populous communities and counties?
Geography
How far is it from one town to another?
Which town is farthest north, east, west, or south?
Where are the points of land most north, east, west, or south?
What are the highest mountains?
What are the longest rivers?
How long is Maine's coastline?
When did glaciers cover the state? When did they leave?
History and Government
When did Maine become a state?
Which is the oldest town?
How many counties does Maine have? How can I find something about them?
How is state government organized?
What movies have been made in or about Maine?