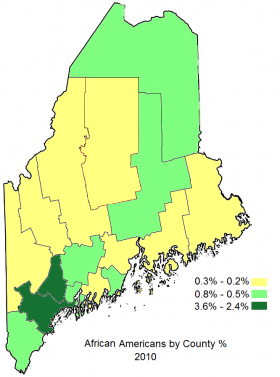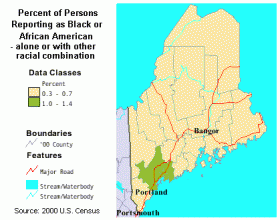 The proportion of Black or African Americans reported living in Maine by the U.S. Census more than doubled between 2000 and 2010, from .5% to 1.2%.  The total number in 2010 was nearly 16,000.
Significantly affected by an influx of people from Somalia, 3.6% of Androscoggin County's population consisted of African Americans.
Nearly 7,000 (2.6%) residents of Cumberland County's are African American.  Along with Androscoggin, the two counties account for two-thirds of the African american population in Maine.