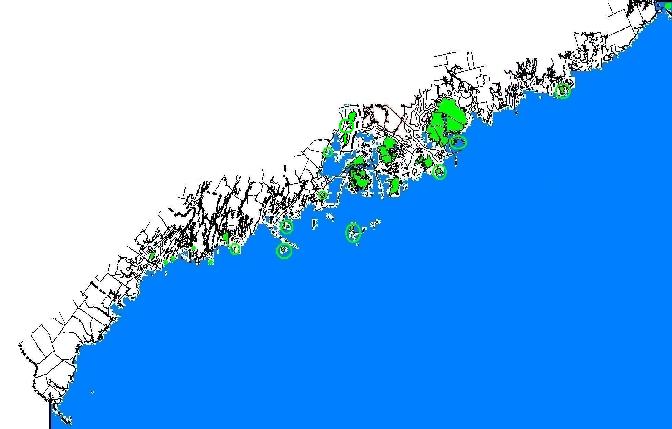 Maine has thousands of islands. Many have had an interesting history in the discovery of Maine by Europeans, to granite quarrying, sheep raising, tourism, and summer cottages. Here is a tour of some of the more substantial islands, from Downeast to the southern coast. Hover over the green to find your island, then click to go to the article.
Additional resources
Bill Caldwell, Islands of Maine.
Conkling, Philip W. Islands In Time: A Natural and Cultural History of the Islands of The Gulf Of Maine. Camden, Me. Down East Books. 1999.
Curran, Sarah and Jeremy Gabrielson. ISLAND INDICATORS: A Report by the Island Institute. Rockland, ME. 2007.
The Maine Island Trail 2000: Stewardship Handbook & Guidebook. Maine Island Trail Association. Maine. 2000.
Simpson, Dorothy. The Maine Islands in Story and Legend.