The Dead River is one of the longest and most storied waterways in Maine. Its North Branch flows south from the Lower Pond in Chain of Ponds, Through Alder Stream Township and Jim Pond Township. The South Branch flows north from Saddleback Lake in Rangely through Dallas Plantation, Lang Township and Coplin Plantation.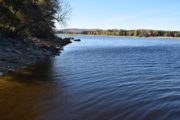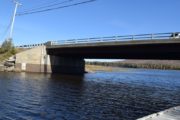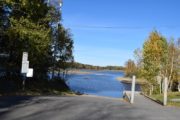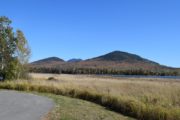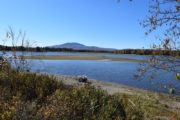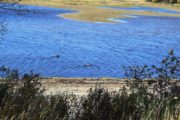 The two branches meet (see photos) near Stratton Village in Eustis to form the Dead River, which then flows into Flagstaff Lake. It exits the lake below Long Falls Dam in T3 R4 BKP WKP flowing through the township to Pierce Pond Township and West Forks Plantation, where it ends as it enters the Kennebec River at The Forks village on the West Forks Plantation and The Forks Plantation town line.
Photos taken October 10, 2017 all in the vicinity of N45° 9′ 6.16″  W70° 26′ 48.74″.