| Year | Population |
| --- | --- |
| 1970 | 693 |
| 1980 | 586 |
| 1990 | 408 |
| 2000 | 326 |
| 2010 | 306 |
Geographic Data
N. Latitude
47:00:55
W. Latitude
67:51:57
Maine House
District 148
Maine Senate
District 1
Congress
District 2
Area sq. mi.
(total) 41.7
Area sq. mi.
(land) 41.5
Population/sq.mi.
(land) 7.7
County: Aroostook

Total=land+water; Land=land only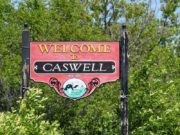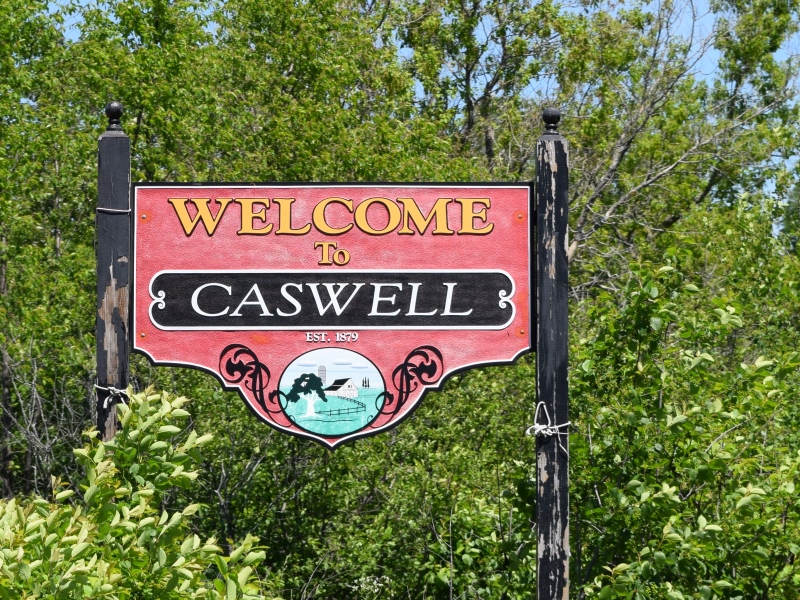 [KAZ-well] in Aroostook County, was organized on April 14, 1879 as Pleasant Ridge Plantation.  In 1870 the population was 67; in 1880 it was 326!  (Its population in 2000.)
Caswell was incorporated as a town on July 16, 1986, including in its boundary the former Granville Plantation.
According to George Varney in 1886,
The surface of the township is very level, with a few small ponds. The soil is a deep reddish loam. Wheat, buckwheat, oats and potatoes yield swell.  Maple, birch, spruce and fir constitute the bulk of the forests.  The Plantation has a saw-mill manufacturing 2,000 feet of long lumber a day. [Possibly accounting for the leap in population during the previous decade.]
Just north of Limestone and Loring Air Force Base, on the northeastern edge of Maine, this rural community lost more than half its population between 1970 and 2000, due in part to the closing of the air base.
Caswell includes a major portion of the Aroostook National Wildlife Refuge. It also hosts a tract of Maine's Public Reserved Land just north of Mud Lake. This land contains 1,051 forested acres, with 303 wetland acres, in use under timber management.
Route 1A is the major north-south thoroughfare along its eastern portion.
Form of Government: Town Meeting-Select Board.
Additional resources
Loring Readjustment Committee (Me.) Community Profiles. Caribou, Me. The Committee. 1993.
Maine Department of Conservation. Bureau of Parks and Lands. Northern Aroostook Region Management Plan. June 2007. http://www.maine.gov/doc/parks/programs/planning/northern/plan.pdf (accessed October 17, 2011)
Varney, George J. A Gazetteer of the State of Maine. 1886. p. 168-169.