| Year | Population |
| --- | --- |
| 1970 | 904 |
| 1980 | 1,189 |
| 1990 | 1,636 |
| 2000 | 2,017 |
| 2010 | 2,275 |
Geographic Data
N. Latitude
44:46:42
W. Latitude
69:32:42
Maine House
District 105
Maine Senate
District 3
Congress
District 2
Area sq. mi.
(total) 42.1
Area sq. mi.
(land) 41.1
Population/sq.mi.
(land) 55.4
County: Somerset

Total=land+water; Land=land only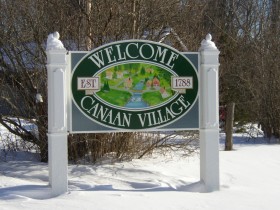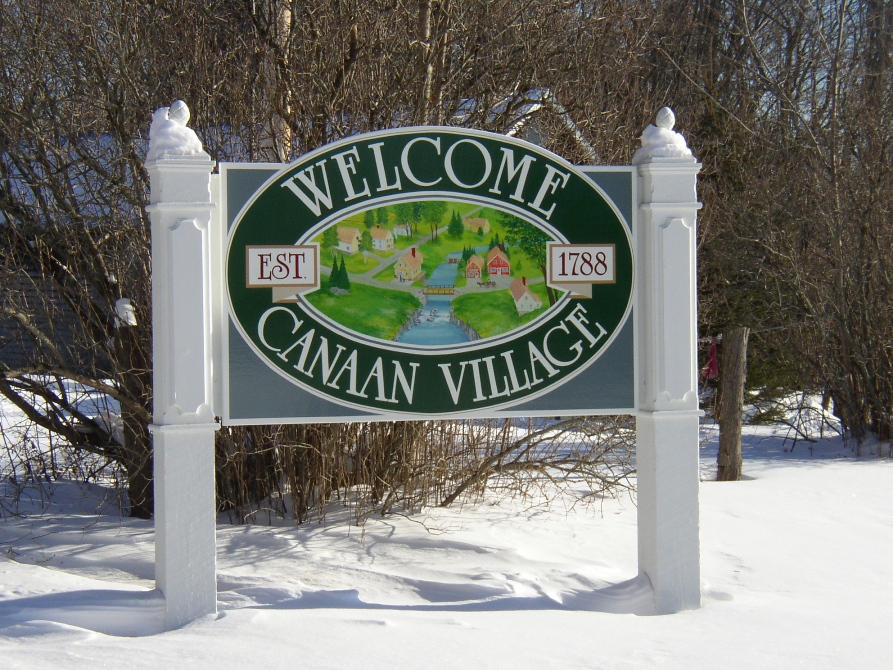 [KAY-nin] is a town in Somerset County, incorporated on June 18, 1788, though significant settlement began in 1803 when mills were erected on Wesserunset Stream.
Variously known as Heywoodstown (in honor of the first settler Peter Heywood), Howard's Town, plantation of Wesserunset, and Old Canaan, it once included the area now encompassing the town of Skowhegan.
In 1814 it set off land to the new town of Bloomfield; in 1823 more land was ceded to form the Town of Milburn. Milburn's name was later change to Skowhegan and that town eventually annexed Bloomfield.
The original one-story town hall was built in the 1840's. In 1875 two organizations, Carrabassett Lodge #161 and the Eastern Star #75, were allowed to build two additional floors for their organizations. However, on June 10, 1995 an arsonist's fire destroyed the whole building, with the loss of Eastern Star property and some town records.
Lake George and Sibley Pond, the source of Carrabassett Stream, are popular summer recreation and winter ice-fishing attractions.
The village is served by the Stream, where a small dam once harnessed the power of the water. Evidence of the old structure is near the current dam.
From 1922 to 1992, Camp Modin for Jewish boys and girls operated at the site of what is now Lake George Regional Park.  Restroom facilities, picnic tables, and small cottages are at the site.  The east entrance and a boat launch are in Canaan.
In the late 19th century and early 20th century, the Mohican House resort operated on the east (Canaan) side of the lake.
The west entrance, a few feet away, is in Skowhegan. The lake and its 320 acre-park, sports two beaches, playing fields and hiking/walking trails. Fishing, boating, cross-country skiing are among the choices available.
In an area of diminished economic activity, Canaan's 23 percent population growth in the 1990-2000 decade, followed by another 10 percent in 2010, is impressive.
---
The Canaan Union Church, which traces its history back to 1832, hosts two veterans memorial plaques near its entrance. Maine Route 23 and U.S. Route 2 serve Canaan.
Form of Government: Town Meeting-Select Board.
Additional resources
Chatto, Clarence I. "History of Canaan." Auburn, Me. Chatto & Turner. 1912. (Extract from: East Somerset County Register, 1912.) [Maine State Library]
Hanson, J. W. History of the Old Towns, Norridgewock and Canaan [electronic resource]: comprising Norridgewock, Canaan, Starks, Skowhegan, and Bloomfield, from their early settlement to the year 1849; including a sketch of the Abnakis Indians. [ With a new introduction by Jennie Hilton, 1989; originally Boston MA. J.W. Hanson, 1849]
Records of the plantation of Canaan and the town of Canaan (Skowhegan), 1783-1821. [Maine State Library]
Richardson, Elvyn B. Farm Account Book, 1919-1936. (Catalogers Note:
Elvyn B. Richardson was a farmer in Canaan, Maine. He married Ellen Hall Barnes on December 5, 1917. She died in 1936 at the age of 80. An account book of a farmer in Canaan, Maine. The account book records farm produce sold and work done on the farm. Included also are several items removed from the back of the account book. One of these items is an obituary of Elvyn's wife Ellen B. Richardson. Other items are a receipt from Spaulding & Watson Grain Dealers in Skowhegan, Maine and a newspaper clipping of the poem My Castle by Bill Baker, Wyman Dam.)
Smith, Lillian Clayton. Old Canaan During the Revolution. Skowhegan, Me. Press of the Independent Reporter. 1910.